Introduction
Ansa Liebenberg and I come from Durban, but through geographical necessity lived in Johannesburg pondokkies, working in the skills development sector for more years than I care to remember. Over the years we visited Melville's, Auckland Park's and Parktown North's buzzy cafés drinking draughts of coffee, often accompanied by bohemians with mirthful stories, or academics who helped us solve the world's problems. Sometimes we drove into Jozi's centre, visiting the Neighbourhood market and other renovated quarters. I don't remember a dull moment.
Time and distance have separated us, but I enjoy her life snippets and have asked to publish her latest on my blog. Here it is:
Social media is alive with ping pong discussions about beach closures, but there's so much to explore and experience.
Daughter-in-law Mich phoned to say: "Let's go to this place with your name written on it". Sheffield Beach on the KZN north coast is home to the Grand Exotic. The name itself spells rich colours, Indian bazaar treasures and textures. Don't be in a hurry! A light brunch/ lunch or even just a drink will soothe your soul.
Grandson Brandon then suggested we go for something sweet at the Litchi Orchard, which is literally around the corner. It is not just a name, but a litchi orchard indeed. I was drooling just looking at the abundance of voluptuous bunches of litchis – the monkeys stole every single litchi on the tree at Forsdick Rd.
So, just go with the President's flow. Explore the alternatives. By 4 January, you can claim your spot on the beach again.
Contributor Ansa Liebenberg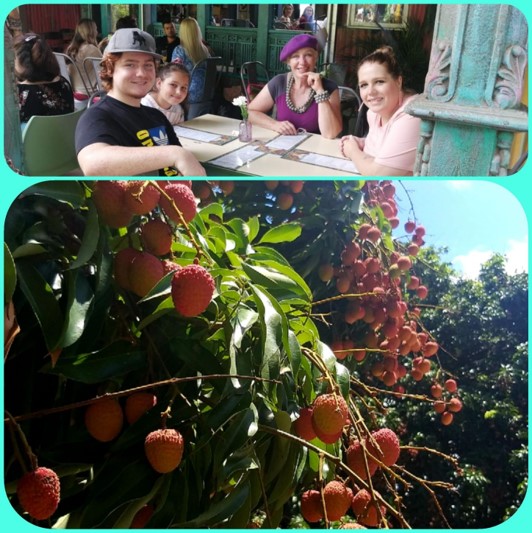 Submit your contribution – submit your contribution – submit your contribution