NOTE: From 15 July 2021, this hotel will be offered as an "in-resort" quarantine, where you will have access to all the facilities. The hotel is situated at Pointe aux Piments in the North West. Scroll to the bottom for photographs.
REVIEW 13
08.07.21 Today is my last day of Quarantine at Victoria Beachcomber Resort & Spa. With great pleasure, I want to share my experience:
I arrived in Mauritius from the repatriation, Flight MK015 from Europe on the 24th of June and from the first day, there have been no issues with the hotel. When we arrived from the airport, we were directed to our respective rooms, where our luggage was already waiting for us.
My room was ultra-spacious with a seaview (I was obssessed with this view). I had a small garden outside with a patio where I spent most of my time during the day. WIFI was also provided. The food was delicious and served on time every day. We were spoilt during these 14 days with a different tasty menu every day. There was also a minibar service, where every morning the hotel staff would come to deliver soft drinks, juice, water, chocolate & other snacks – and they were all free.
I wish to thank all the Hotel staff for making me feel so comfortable and at home here. My special major thanks go to Mr. Pavan Pallee, Mr Selva, Mr Brayen, Mr Curtis and others for taking great care of me and always making sure everything was fine. You guys are amazing
I highly highly highly recommend this hotel and I will definitely come back here again, hopefully not as a quarantine.. Contributor Shika Pahladi
REVIEW 12
08.07.21 Dernier jour de quarantaine au Victoria Beachcomber; et pas une seconde je ne regrette ce choix d'hôtel!
La chambre était parfaite: un bel espace avec une partie salon, un très bon lit, douche a l'italienne + baignoire, une grande terrasse face au lagon et tout ce qui faut comme accessoires de nettoyage etc., pour la durée du séjour. Les différentes équipes de l'hôtel: très pro, dynamiques, réactives, ne cherchant qu'à faire plaisir! Les repas étaient très bons également, avec trois options pour le plat principal. Maintenant, j'ai bien envie d'y retourner hors quarantaine, pour découvrir le reste de l'hôtel! Contributor Virginie Binet Décamps
REVIEW 11
08.07.21 First, I want to say thanks to Mrs Catherine LeClezio, because of her and the MIQ Team, I was able to travel by a repatriation flight to Mauritius from Canada, and tomorrow, after my PCR test, I will finally go home and meet my parents after years!
I'm also sharing my experience during my stay at Victoria Beachcomber Resort and Spa at Pointe aux Piments.
Since day 1, I faced ZERO ISSUE!
The room is very spacious with a nice balcony where you can chill or can even lie down on the sunbed they provided! And on the terrace, there is a stand to dry your clothes after washing.
The food is always served hot and on time. I must say, very delicious food!
The mini bar is filled every day with soft drinks, juice, biscuits, Perette, chips & choco, at no additional cost.
Since day 1 they provided cleaning detergent and cleaning equipment for the room, washroom and even for laundry.
FAST WIFI is provided
The staff are very friendly and welcoming, I feel like we are all family here, Hehe!
Major thanks to Mr Pavan Ballee, Mr Heerah, Mr Selva, Mr Gael, Mr Marain, Mr Jerome, Mrs Kerina and others for making me feel at home here. Special thanks to Akshay S. Moosun, who always made sure I was safe and everything was being provided to me. I never thought I would be sad to leave quarantine
I will miss you all and once again thank you so much for everything guys, for taking good care of me.
Love you all tonssss!
I will definitely come back here and I highly recommend this place as it is just perfect.
Contributor Uzumaa Woojageer
REVIEW 10
11.02.21 Quarantine Review: Day 12 of our quarantine experience at Victoria Beachcomber. The staff have all been efficient, friendly, and have ensured we are well catered for. The room is large, clean and comfortable. There is an adequate l supply of linen, towels, toiletries, cleaning materials, etc.
We have a ground floor room with a patio and are able to step onto the lawn. The gardens and sea view are magnificent! The hotel has arranged regular musical entertainment- really enjoyable.
The food has been good- definitely more than we need! The menu offers varied choices made a day in advance. They are flexible in substituting desserts with fruit, sending only brown bread etc on our request.
Wi-Fi has been good. There have been times when we have both been on video calls and have not had any connectivity problems, the only problem is when we are both speaking at the same time and creating background noise for each other! There is only one 'desk' but I have managed with an ad hoc second work station – may not be ideal for some.
A few things that we have found useful: having a good set of noise-cancelling headphones has been very useful when we have both been on calls. We brought our own small coffee plunger and filter coffee- good move! Contributor Tessa Makins
REVIEW 9
11.02.21 On behalf of my parents, who are currently staying there for their quarantine. They have two days left in quarantine. I have to admit I was very indecisive about which hotel to book for them to spend quarantine. I was mostly worried in case the food was not nice or that they were not treated nicely. In the end, I chose Victoria Beachcomber Hotel and I can guarantee it was the best choice I made. It may be a 4 star, but the service and the food are way above that. I would definitely rate them 5 stars.
My mother has been sending me photos of her food every day. She mentioned how the food always arrives piping hot and on time. The hotel and healthcare staff are incredibly nice. She gets a daily refill of drinks and snacks. Any requests she has are always accepted and nothing is too much to ask for the hotel staff. They get entertainment to liven their moods and make the quarantine bearable.
I will post another review to thank all the nice people at the hotel once I meet my parents and get the names from them. But to all those who are searching for hotel quarantine in Mauritius, I strongly recommend Victoria Beachcomber Hotel. Contributor Hajrah Mauthoor
REVIEW 8
10.02.21 I never imagined that quarantine could be so comfortable and cozy! Two weeks in isolation from the outside world is a challenge for me, because I am a very active person, but these days pass so quickly and with pleasure for me. I would like to sincerely thank all the hotel staff for their sensitivity, care and professionalism! I have something to compare with, I have traveled a lot and I want to give the hotel "Victoria Beachcomber Resort and Spa" the highest ratings!
I live in a cozy room with a beautiful view. My spacious room, where I can do physical exercises and where there is no sense of isolation, has everything you need for a pleasant stay in quarantine: good Wi-Fi, strong air conditioning, a mini-bar with drinks, snacks, sweets and fruits, etc. Clean towels and bed linen are given every day. At any time of the day or night, I can call the receptionist and they will bring me anything else I need.
A large balcony where I can go out, get some fresh air, enjoy the view and sunbathe. The food is just great! Here is a varied menu that gives you the opportunity to choose dishes to your taste, and it is always delicious and looks very appetizing. Bravo to the chefs!
Once again, I want to thank the people from the mini-bar service and the people who took care of us, brought us food and everything we needed, for working at the highest level and friendly communication. A big thank you to the entire hotel team, especially Deepak, Kevin, Rai, Didier for your work, guys. The important thing is that the quarantine measures taken by the hotel team give me confidence in the safety of my health. My quarantine isn't over yet, but I'm glad I'm spending these days here. With best wishes. Contributor Yulia Tyuleneva
REVIEW 7
10.02.21 So few days left until the end of my quarantine. Time flew and I didn't even realise it. My stay is going along wonderfully. The food, the service – everyone is so nice! I had dahl puri, bol renversé, I was so happy! Service is friendly, reception is helpful. They are also in quarantine, but they are always there to help you.
I highly recommend this hotel not only for the quarantine but also for any future plans after covid. They have entertainment – live music for us which is very nice.
Even on the TV introduction, I saw the entertainment night which is so great!
I wish I could have enjoyed this hotel entertainment fully. Anyway I'm enjoying my few days left. Contributor
REVIEW 6
22.12.20 NOTE TO READERS: The Victoria improved considerably between its first quarantiners and December 2020. Most poor reviews are no longer visible on the group at the time of writing, but Review 5 below is a typical example. I have placed photographs under Review 5 so you can see the difference between the food received by Ms Durant and those experienced by others later. Thank you, Beachcomber Victoria, for responding to customer feedback and improving your service – 5 stars to you on your flexibility!
REVIEW 5
17.12.20 I want to thank the whole staff of the Beachcomber Victoria Hotel for the perfect job they did during our quarantine stay… I'd love to mention many people personally here, like the doctor and those taking our temperatures daily, the whole service staff and also those behind the scenes at the reception desk and in the kitchen… unfortunately I only have the names of the 2 minibar guys, Vimal and Kishen. Thanks a lot to all of you, highly appreciated your perfectionism.
Contributor Alexander Balaska
REVIEW 4
14.12.20 Nous terminons notre quatorzaine aujourd'hui au Victoria Beachcomber Resort & Spa, nous étions 2 adultes avec 2 enfants de moins de 3 ans.
Dès notre arrivée à l'aéroport jusqu'à maintenant, en passant par les tests PCR tout a été agréable. Pour les tests PCR aux enfants effectués dans la bouche, avec délicatesse, pareillement pour nous alors que c'était dans le nez (on a toujours une petite appréhension).
Nous avions deux grandes chambres avec un balcon très grand. On a pas vraiment le temps de s'ennuyer, les journées sont bien rythmées, entre les repas qui sont délicieux, les prises de température, le personnel qui vient remplir le mini bar et surtout discutent avec nous, plusieurs soirs il y a également eu des animations (danse, musique …).
Les équipes ont toujours été a notre écoute, pour les repas, car notre aîné ne mange pas comme nous, tout a été respecté et nous en sommes très reconnaissants. Lorsque nous avions besoin de quelque chose: produits ménagers, draps, nourriture en plus etc., nous étions servis rapidement. Puis le personnel toujours très agréable.
Si vous avez des enfants vous pouvez réserver les yeux fermés, et si vous n'en avez pas aussi
, nous avons passé une super quatorzains, maintenant à nous la liberté. Recalde Marion
REVIEW 3
30.11.20 Mon séjour au Victoria hôtel se termine avec un pincement au coeur, même si je suis contente de sortir d'ici. J'ai été traité comme une reine avec un staff très sympathique. Oosha et Prémilla qui se sont bien occupés de moi. Vikash et Rak pour le room service tout le monde a été adorable.
Le Wi-Fi marchait au top. Quelquefois en fin de journée un groupe de musique venait nous distraire. Le best du best a été les repas. Je sais pas combien j'ai pris de kilos avec tout ça mais heureusement les chefs ont préparé des repas très équilibrés varié. La veille nous pouvions choisir notre repas pour le lendemain sur 3 choix. Je recommande vivement cet hôtel qui est très agréable très calme et la vue mer a 200 mètres.
Bon courage pour les futurs qui vont passer cette quarantaine. C'est un peu long sur la fin mais on y survit. Contributor Christelle Sessa
REVIEW 2
25.11.20 Notre quarantaine au Victoria Beachcomber s'achève bientôt pour nous, car si tout va bien, sortie prévue demain en fin de journée.
Ce séjour s'est globalement très bien passé, et notamment grâce aux équipes de l'hôtel! Un grand BRAVO au staff
, toujours aimable et aux petits soins, car c'est bien eux qui ont réchauffé nos cœurs durant cette quarantaine (qu'ils effectuent avec nous: eh oui, eux aussi doivent séjourner sur place durant ces deux semaines!) Des mercis tout particuliers à: – notre équipe du room-service (Vikash et Rak), toujours de bonne humeur et qui, à force de nous voir chaque matin vers 10h00, savaient d'avance ce que nous allions leur demander à chaque "refill" gratuit de notre mini-bar
– l'équipe médicale sympathique (et Vanisha en particulier), qui passait tous les matins vers 9h00 et tous les soirs vers 17h30 pour contrôler notre température
– les Chefs Nived et Jean-Luc, toutes les équipes qui nous apportaient les plateaux repas devant nos chambres (Deepak et Gassia en particulier), et les équipes des cuisines en général qui nous ont copieusement nourris: plats vraiment délicieux et servis dans de vraies assiettes et avec de vrais couverts (contrairement à pas mal d'endroits qui accueillent des personnes en quarantaine…), belles quantités, menus variés (même au petit déj).
Du coup, le sport est un must durant une quarantaine au Victoria, sinon on peut vite prendre du poids!
Nous avons même eu droit à une surprise pour notre anniversaire de mariage: nous avons eu du mal à finir le gros gâteau qui nous a été offert!- les équipes de divertissement: tous les 3 jours environ, un petit groupe de musique différent venait se produire dans le grand jardin face à nos chambres (sauf pour Divali, où nous avons eu droit à un spectacle de danse!): merci beaucoup pour cette initiative agréable qui met du baume au cœur les jours où la liberté nous manque!
– le management qui organise toute cette logistique, ainsi que toutes les personnes qui travaillent « behind the scenes » pour rendre notre séjour agréable—comme par exemple, les équipes de la réception, qui nous appelaient chaque jour pour nous demander ce que nous voulions manger le lendemain
(plat principal toujours au choix entre viande/poisson/veg; et évidemment, il leur est tout à fait possible de s'adapter aux restrictions alimentaires/allergies: pensez à le signaler aussi en amont de votre séjour).
La quarantaine en elle-même est passée plutôt vite; seuls les derniers jours nous ont semblé plus longs, mais nous nous y attendions… car à force, on peut finir par tourner en rond! Heureusement nous avions ramené beaucoup de lecture et des jeux, nous avions de grandes TV en chambre, un lit/des oreillers ultra confortable, une belle terrasse avec chaises et transats, une vue magnifique sur les jardins et l'océan. Nous avons aussi pu faire un peu de sport/yoga
, le cadre est idéal pour cela—merci aux équipes de la réception, qui à ma demande, one pu me dénicher un tapis de yoga! Même si nous avons hâte de rentrer chez nous désormais, nous avons apprécié ce séjour ici et nous pouvons recommander l'hôtel à tous ceux qui chercheraient un lieu agréable pour passer leur quarantaine
À noter que le Victoria possède quelques chambres communicantes, alors si vous voyagez en famille, n'hésitez pas à le signaler: mon beau-frère a ainsi pu bénéficier d'une chambre communicant avec la nôtre
Petite précision pour ceux qui se demandent quand sont effectués les tests PCR: en réalité, les tests sont faits au 8e jour et au 15e jour après votre arrivée à Maurice, ce ne sont pas des tests à J7 et J14 comme on le lit partout (car le J1, qui est celui de votre arrivée, est celui du premier test PCR effectué à l'aéroport, et puis ils n'en refont un que 7 jours après… soit à J8). Contributor Sandra Muss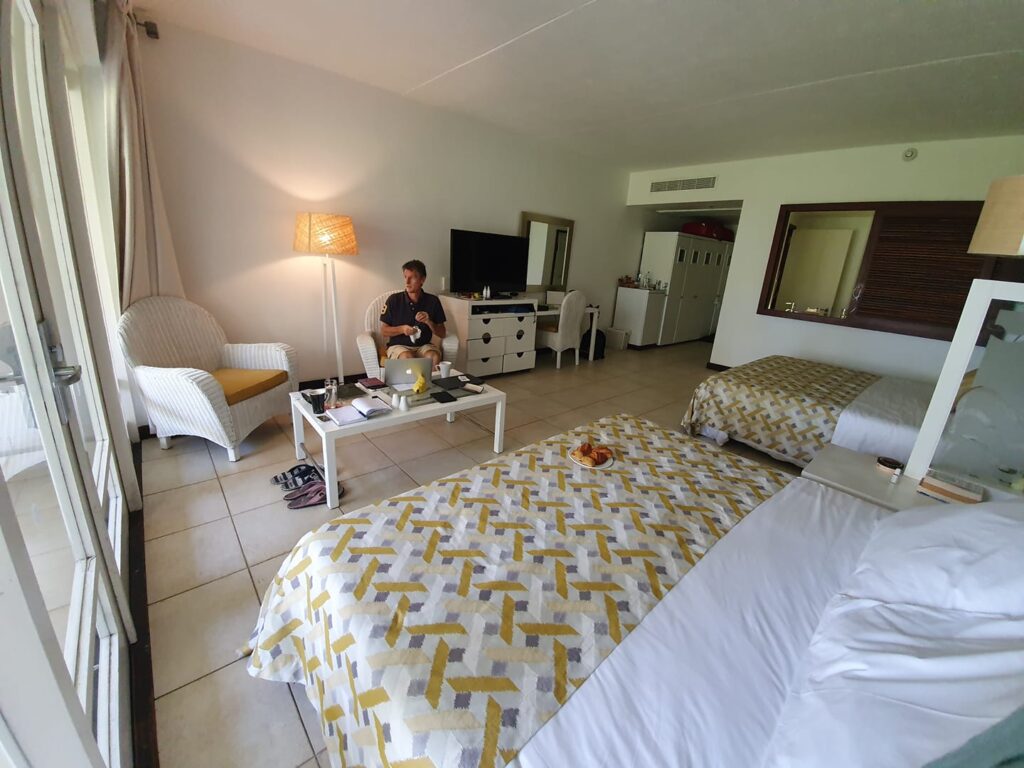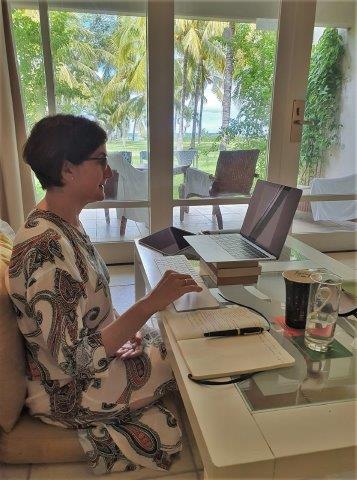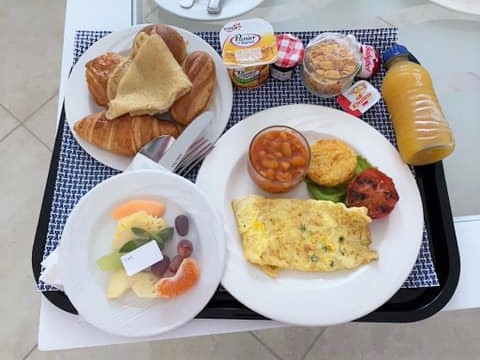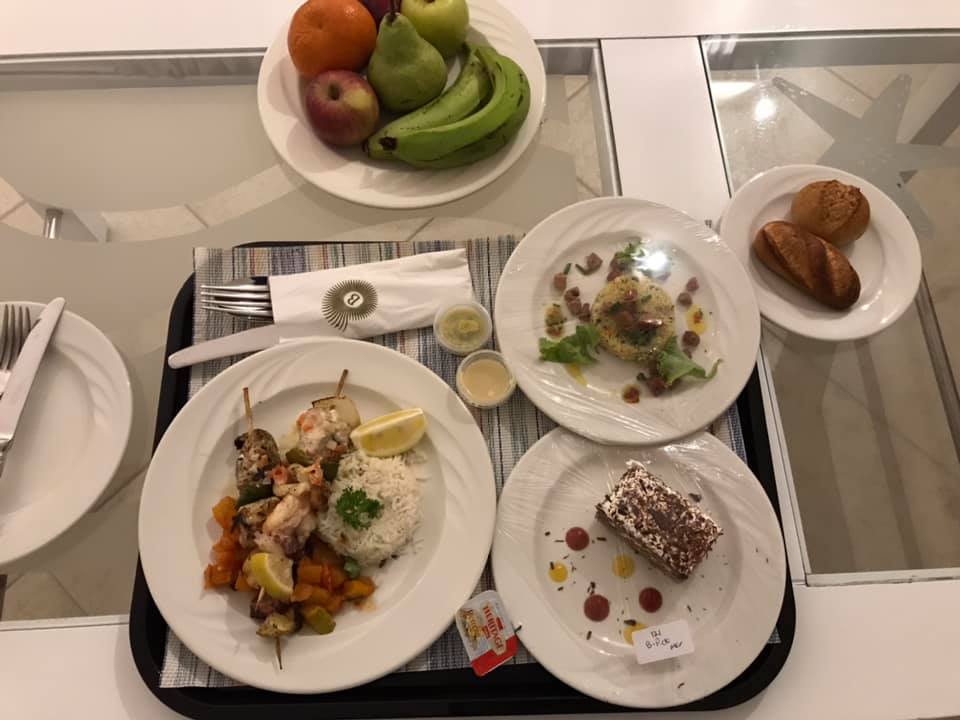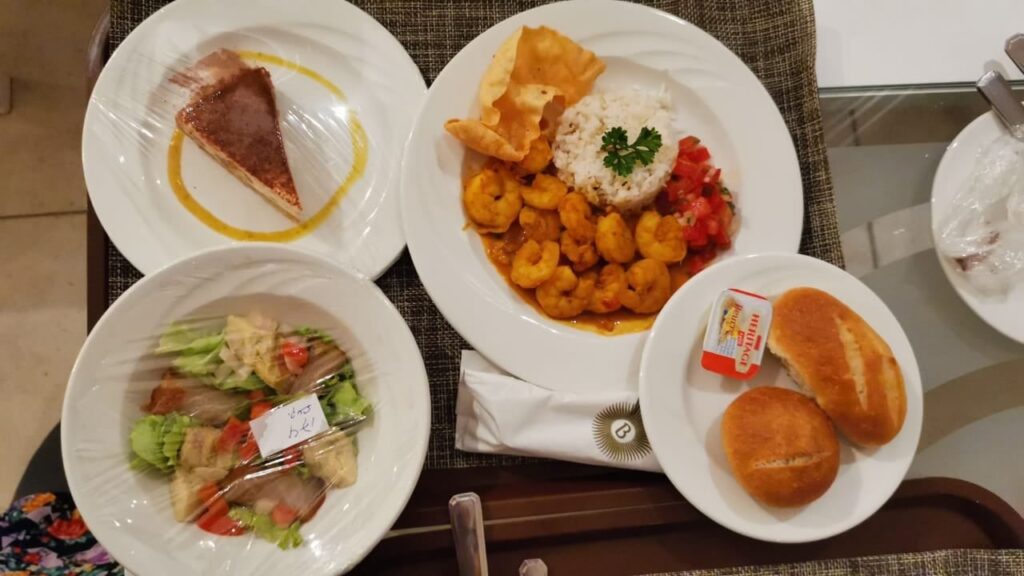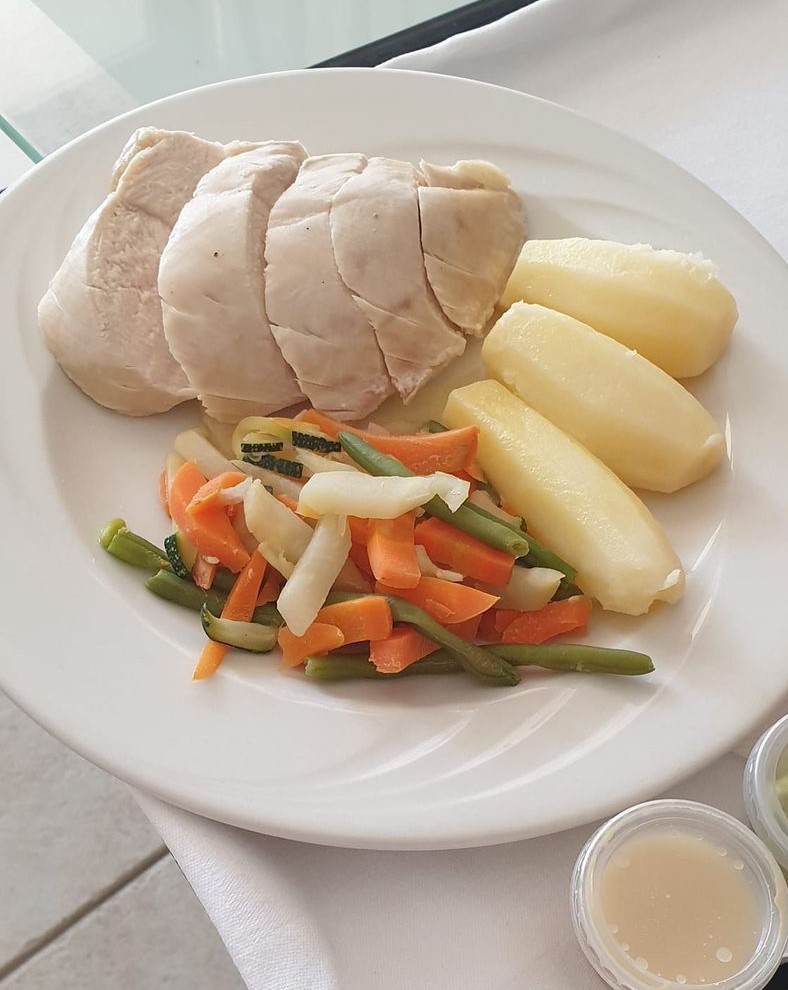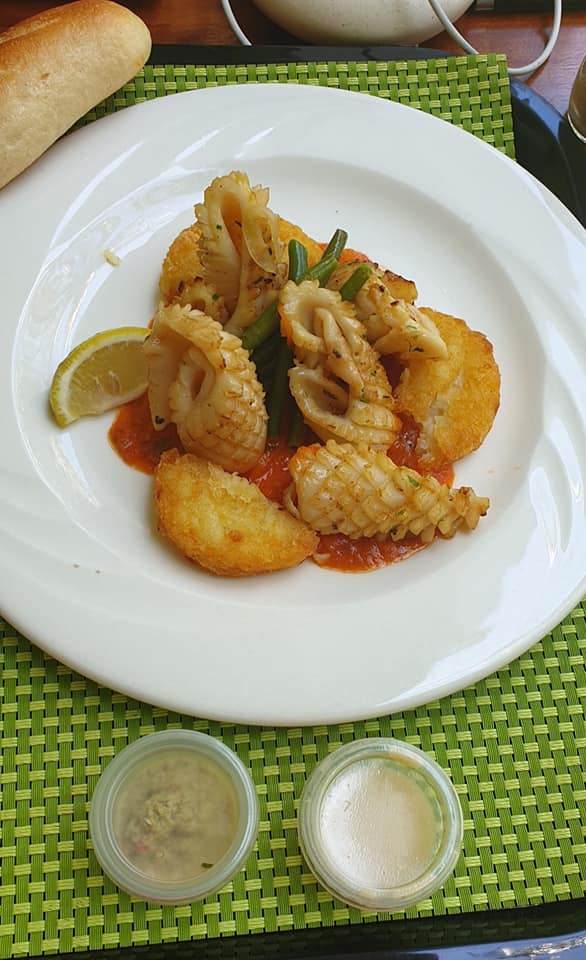 REVIEW 1
17.10.20 Je déconseille à tout le monde de venir passer sa quarantaine à l'hôtel Victoria Beachcomber! Il est scandaleux de nous servir des plateaux repas de cette qualité. Je rappelle tout de même que nous payons Rs 63,500 par personne simplement pour être enfermé dans une chambre et avoir droit à trois repas par jour. Le service fournit par l'hôtel étant seulement la nourriture (je rappelle que nous faisons notre ménage, vaisselle, changement de draps, et que nous n'avons accès à rien d'autre que notre chambre), j'espère donc à ce prix-là avoir le droit de manger correctement. Cela fait neuf jours que nous nous plaignons (et nous sommes nombreux) et la direction a consenti quelques efforts, comme supprimer les plastiques et nous donner des assiettes. Ils nous ont promis des changements dans les menus (ce qui a été fait une ou deux fois), mais nous avons toujours droit à du riz, grains, faratas, et du poulet ou poissons qui ont toujours le même goût!
Alors oui, ce matin nous avons tous eu une belle surprise en ayant reçu enfin un petit déjeuner digne de ce nom (pain et viennoiseries frais et non plus sous-vide industriel, un vrai jus d'orange..) mais le plateau de ce midi m'a vite fait déchanter: faratas pour la troisième fois en neuf jours, pas d'entrée, un dessert qui ne ferait même pas envie aux chiens errants – et je suis servie tous les jours à 14 heures! Cela fait depuis le début que je demande un menu d'enfant pour ma fille, que j'ai obtenu enfin aujourd'hui (si on appelle ça un menu enfant!)
Je pense avoir été patiente et plutôt gentille jusque là (je les ai tout de même remercié dans un post la semaine dernière quand on nous a amadoué avec des lasagnes dans des assiettes) mais là je suis à bout et je crie au scandale! La vérité, c'est que Beachcomber fait des économies de bout de chandelles en se débarrassant de leur stocks de Beachcomber Catering qui fournit Air Mauritius, pendant que d'autres hôtels de même standing et tarifs (Preskil, Lagoon Attitude par exemple) font beaucoup d'efforts pour satisfaire leurs clients, ce qu'ils font apparemment très bien. À bon entendeur. Contributor Kim Mai Durant