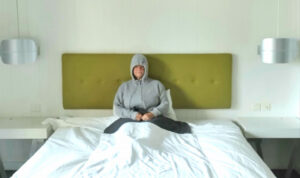 It's not easy to travel in the pandemic, and when travel is combined with paid quarantine, as in Mauritius, we have to deal with a host of extra activities. Plus, information is hard to find, and rules change all the time.
The Mauritius in Quarantine Facebook group draws from the experiences of over 19500 people who have planned to come to Mauritius, and who have spent two weeks in quarantine. Through the group we've learnt where we will find bottlenecks; we've discovered that early bookings are essential if we want to access the hotels which add most value; passengers have given us tips on pre-flight PCR tests, and through generations of Quarantine Diaries, we've caught a glimpse of conditions during quarantine.
This document will help you through your questions. If you are still unclear after reading our Frequently Asked Questions, or if you have questions we haven't thought of, please feel free to ask them on the group, or to contact me on Messenger. We'll do our best to respond and if we don't know, we will connect with the authorities.
I can't emphasise enough that your attitude to quarantine will determine if your stay is tolerable – and even pleasant, as hundreds are beginning to experience – or miserable. This is a unique time, an experience you'll remember for the rest of your life. Make the most of it.
Join the official Mauritius in Quarantine Facebook Group or have a look at the Quarantine FAQs, Quarantine Diaries and Quarantine Hotel Reviews from guests staying in quarantine.
You can also download the Quarantine FAQs here.2
REVIEW 1 – Mauritius quarantine hotels 02.01.21 I spent 2 weeks at Manisa hotel, Mauritius and I would like to share my experience. In the …

REVIEW 9 20.02.21 Today is day 14 at Casuarina resort and spa. It has been a wonderful two weeks for me and bubba. As stated …

REVIEW 9 – Mauritius quarantine hotels 11.01.21 Semaine 1: Je suis arrivé le 4 janvier 2021 Chambre = très propre, spacieuse, fonctionnelle et on appréciera …

REVIEW 10 10.02.21 Almost getting to the end of our beautiful quarantine. This has been a lovely experience and I am so thankful to have …
Jano and the Wakashio. Two perfect reasons to cut short my six months in paradise. So, when the High Commissioner offered me a fifth repatriation …

We arrived at Long Beach in three prison-issue buses and a police escourt. I laughed at the obvious symbolism, but after closing the bedroom door, …

The day breaks with a cool drizzle and dancing palms. Movement is energy, I leap up to catch the sunrise. Then I think about yesterday's …

Gastro finally got the better of me and 30 other inmates, three of whom sit in hospital. I planned to keep a low profile, but …