REVIEW 10
10.02.21 Almost getting to the end of our beautiful quarantine. This has been a lovely experience and I am so thankful to have chosen this hotel, I recommend it to everyone who is looking to pay an affordable amount for 5-star service.
-The staff here are exceptional and very friendly, and I send my special thanks to all with whom I had dealings, from room service to concierges to the kitchen. All your team members are lovely. Bless you!
-Wi-Fi is perfect, very strong I don't need a SIM card. I stream Netflix, download movies and video call with my family, and a working space available too.
-The medical team, led by Dr Madarbocus, is always very responsive and on stand-by if we ever need them. Thank you so much.
-All amenities (Toiletries, washing equipment) are available and you could ask for more if you like.
-Every evening since our arrival, we get snacks, lovely cocktails in between. I always have something to munch on while working. (I will miss this life). Contributor Sarah Guidine
REVIEW 9
03.01.21 To Management, I would like to point out a few issues while staying at the resort from the 12th to 26th December 2020. During my quarantine, I was paying Rs48.500 for a room on the second floor. For this price, I received my PCR tests, also three meals a day. All the meals, apart from two, were cold; the quality of the food was low. I did complain to management who sent me four chicken lollipops and two small samosas, and offered me a small beer. This I call very shameful behaviour by the hotel. Who eats cold porridge, cold fried eggs, lunch meals, cold evening meals? With the amount of money just for a room, this hotel could have provided microwaves, think outside of the box.
Next, since we were in quarantine, I believe many guests did not understand the rules or the meaning of quarantine. It means to stay inside and not walk or exercise around others. This is a government rule, and by obeying the restrictions set out, it's the only reason Coin de Mire Attitude is still operating. This was also flagged up to management, but it appears that it only applied to some people. Shocking, when people are dying each day via the Covid 19.
Coin De Mire Attitude, you ares responsible for the guests' safety, and for ensuring that the food is hot and well prepared. Food is what people look forward to in quarantine. Maybe management at Le Coin de Mire can learn how to satisfy guests from your sister Hotel Tropical Attitude. Learn and make things better for your next guests. Contributor Kam Jethwa
REVIEW 8
26.12.20 Coin de Mire Attitude – overall a well-rated 3-star hotel quarantine centre. The last 2 weeks have been fine for me. The room is very spacious, airy, with a good sized balcony; a lot less claustrophobic than I expected. There is a professionally organised and executed sanitisation protocol, and the staff are very pleasant and helpful. Apart from a request for a clean duvet cover that did not arrive until the next day, everything was quick. Every query and request is met with a smile and willingness to help. The road is slightly noisy but it doesn't bother me. There are nice sea views from a distance.
The big down side is unfortunately the food, my main complaint being that it's cold by the time it reaches my room. This appears to be a common issue, despite several people raising it with reception. The second complaint is a lack of entertainment to help pass the time. There is potential for some outdoor live entertainment – music etc – but none was organised for the festive period. We had a pleasant surprise with the Christmas present; that was very sweet.
To summarise, it is a good place to select for quarantine. I want to take the opportunity to thank all the staff for the hard work and keeping Mauritius safe! Contributor Sheik Dowlut
REVIEW 7
21.12.20 Thank you Coin de Mire Attitude staff for making my birthday extra special. Een though I spent it in quarantine I was made to feel very special. Contributor Christine Bouton
REVIEW 6
13.12.20 Arrival at the airport was fast but the waiting time in the bus was awful. We waited 2 hrs. After 1h30 minutes bus ride we reached the hotel but waited inside for another 30/45 minutes before being able to exit the bus, located our suitcases, quick check with the medical team and then headed to our rooms. We booked two connecting rooms. Rooms are quite spacious. On a personal note, the rooms were not clean enough though, so we cleaned everything to our satisfaction. The staffs are very attentive, always smiling. A special shout out to Manuela for her bubbly spirit
. The weather is beautiful
Contributor Sharone Dawokhee Joué
REVIEW 5
08.12.20 Today is our last day at Coin de Mire Attitude Hotel. We would like to congratulate the amazing staff here for their dedication to making our stay as smooth and pleasant as possible! they were listening to our every need and always doing their best to achieve it with a smile and the famous Mauritian hospitality. Even though it is only a 3-star hotel we felt like we received 5-star service!
Special thanks to:
Chef Richard and his team for the great food
Richard Candapa and his team for the logistics, and all the remaining kind staff: Manisha, Juliette, Marvin, Jevin, Tahil, Sanjav, Akshay, Christina, Vinay, Shubham, Sujuta, Karine, Sharonne, Asha and Vimla. Contributor Greg Bgs
REVIEW 4
03.12.20 Enfin le dernier jour de quarantaine
qu'est ce que j'ai hâte de retrouver ma petite famille! Enfin si le test est concluant… Mais avant cela, je vais vous faire part de mes impressions avec le format "bienvenue a l'hôtel" pour Le Coin de Mire Attitude, Hotel 3*
car il le mérite !
Cadre et situation de l'hôtel: 9/10: Situé sur la pointe Nord de l'île, vous pourrez admirer les eaux turquoises de l'océan Indien a perte de vue depuis votre chambre. Vous aurez à la fois du soleil tout au long de la journée avec malgré tout du vent pour adoucir les morsures du soleil sous l'ombre des cocotiers – que demander de plus haha
seul petit bémol … c'est le bruit des autocars qui passent devant mais rien avoir avec le bruit des villes européennes.
Accueil et prestation: 10/10: J'ai reçus un accueil plus que satisfaisant. Le personnel se coupera en 4 afin que vous passiez un agréable séjour, un seul mot d'ordre demandé et vous l'obtiendrez.
Mention spéciale à Sharon et Chouchou pour leur bonne humeur ainsi que pour leurs réactivités qui est restées constante tout au long du séjour.
Restauration: 8/10: Il n'y a pas à dire, j'aurais mangé sainement pendant ces 14 jours! Un petit déjeuner semblable au petit déjeuner anglais, le déjeuner avec entrée, plat, dessert, la petite collation de 16h ainsi qu'un diner un peu plus allégé mais toujours avec un menu trois-services, et le tout avec une ponctualité à toute épreuve.
Par contre à noter … il se peut que vous receviez votre plateau tiède, voir froid … Cependant, pas de problème! Si cela vous dérange, le chef viendra vous voir et vous pourrez lui faire part de ce souci qu'il s'empressera de corriger pour votre bon plaisir, et je dois reconnaitre que c'est un acte très professionnel de ce chef qui fait de la bonne cuisine!!
La chambre: 9/10: Belle chambre avec en plus une terrasse pour ma part
quoi dire a part que je m'y suis senti à l'aise comme si j'étais chez moi. Un lit king-size, petit frigo d'appoint avec bouloire en plus d'une connexion internet avec un bon débit ainsi qu'une jolie douche à l'italienne.
Rapport qualité/prix: 10/10: Vous aurez compris que pour le prix qu'ils demandent avec les tests médicaux comprit dedans et de la manière dont je décris l'hôtel, le tarif est plus qu'honnête!
Voilà voilà: sans faire de pub, il est clair que cette endroit est approuvé by me
Contributor Allan Dricot
REVIEW 3
02.12.20 Coin de Mire Attitude: today is our 14th day. Tomorrow early in the morning, at 4 o'clock we have the last PCR Test. We are thrilled. Our room is downstairs, very clean and cozy. The team is very, very friendly. When we need something, they bring it to us very quickly with a smile. Thanks to the team! Thanks Avi, he cooked special food for us every day. We are very glad we chose this hotel. Contributor Diana Hartig
REVIEW 2
26.11.20 The room: nice room overall; spacious and adequate storage spage. I'm on the top floor and have an amazing sea view. The room is equipped with air conditioning as well as an overhead fan. The bathroom is great – the loo is separate from the shower area.
There is no bin per se in the room but we all have large plasticbin bags. A few cleaning products were missing on arrival but ask and you shall receive lol. A mop, broom and plastic bin are also available. Tea/coffee/milk/kettle/bottled water was provided, replenishable as and when needed. Two glasses and two mugs (and spoons) are provided too.
There are also extra bed sheets and pillowcases provided. Extra toilet paper too! Soap and hair/body wash is available in the room as well, although I've brought my own. If you're heading to the Coin de Mire, don't forget your toothbrush and toothpaste, as these are not provided. What else? Ah, Wi-Fi's been fine so far. And I recommend bringing some insect repellant with you, I don't mind small bugs and insects, but can't stand wasps! I've seen a few flying around.
The food: The food is gorgeous. Simple but tasty! The menu is pre-defined, but you can advise reception of any dietary restrictions/preferences. The food generally comes relatively warm, but I would say mostly lukewarm. This doesn't bother me; I understand it may however be an issue for others. Portions are generous, in my opinion.
The personnel: Last but not least, the staff at the hotel are adorable. It's not an easy situation for them either, but every phone call / every issue is dealt with promptly! They're really going out of their way to make sure this quarantine experience is less painful for us. And I really appreciate that! Contributor Angie Jug
REVIEW 1
14.11.20 This is my last day at the Coin de Mire Attitude. I would like to thank the Chef Murugan, Mr Kevin Mr Vish Mr Yogesh Mr Marco Mr Amick Mr Doushan Mr Gangesh Mr Linsay, Mrs Brigitte, Mr Didier and all the staff. You guys have put so much effort in making it easier for us. Each day I spent here has been perfect. From the bottom of my heart, thank you all. My review score is 10/10, the management should be proud to have such amazing people working for them. Contributor Yann Quirin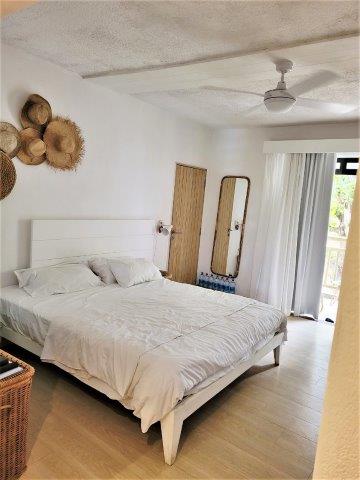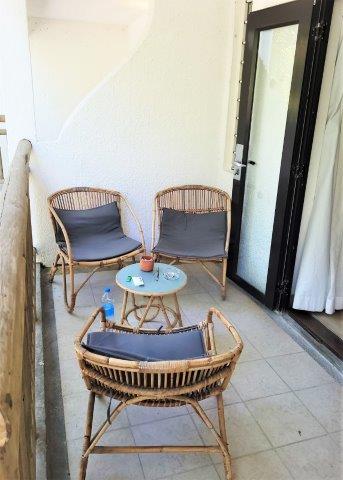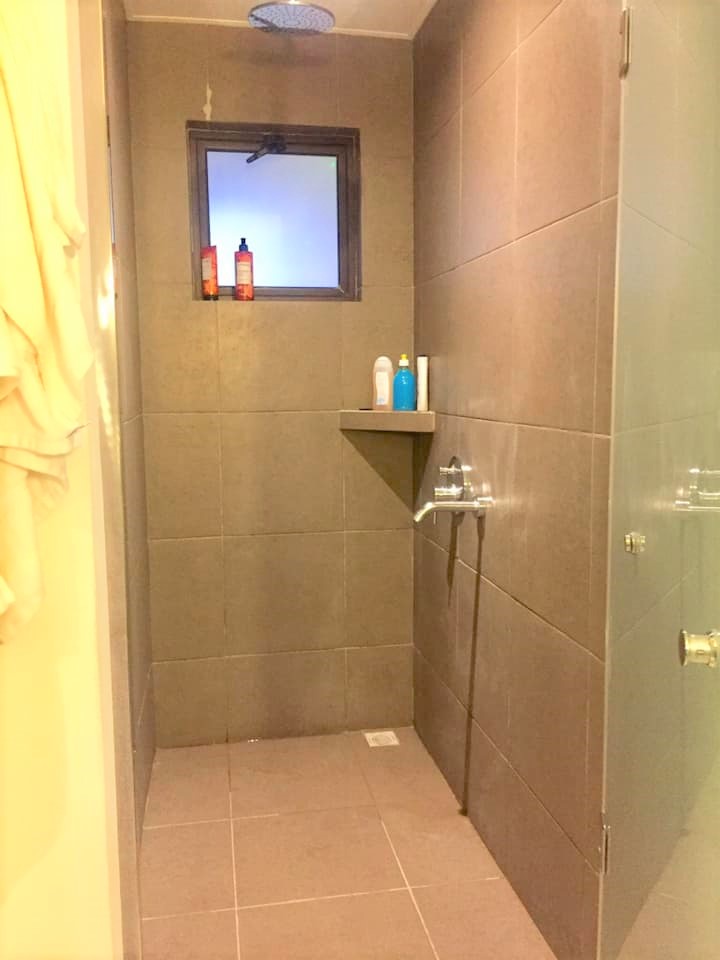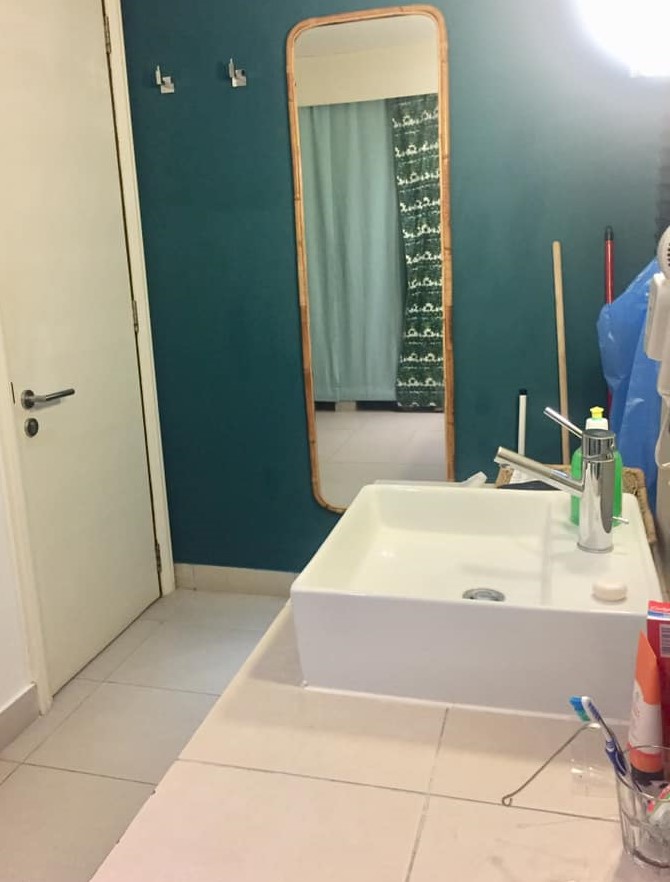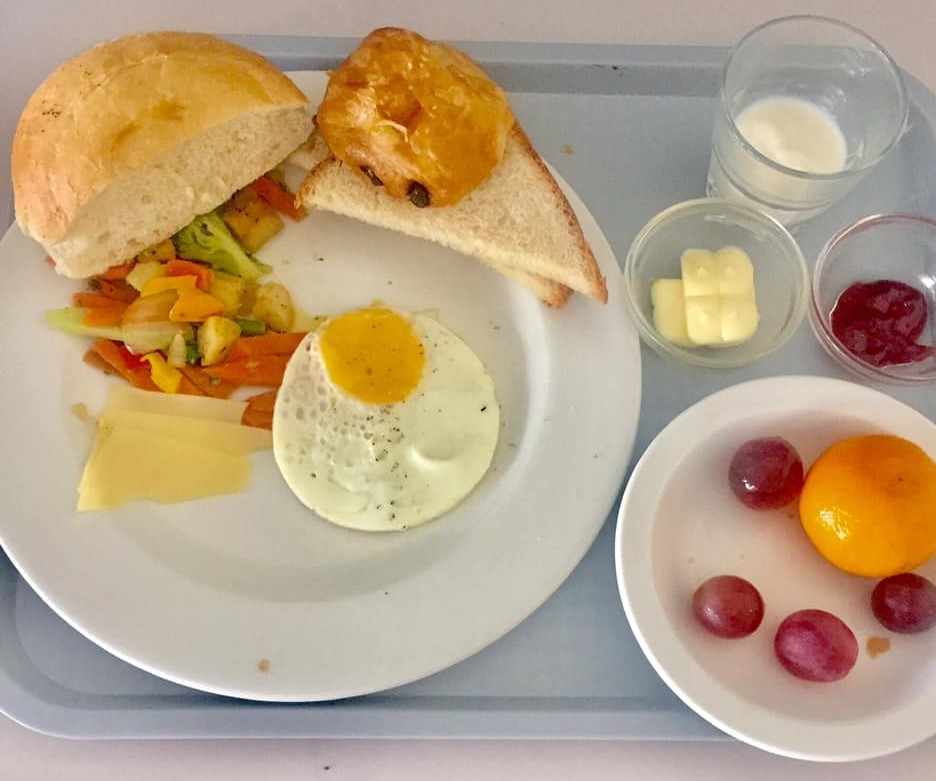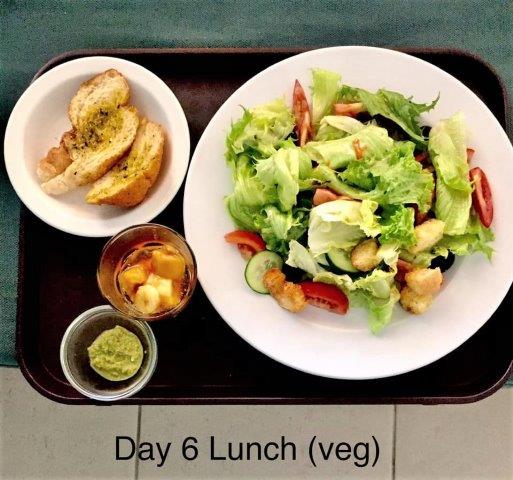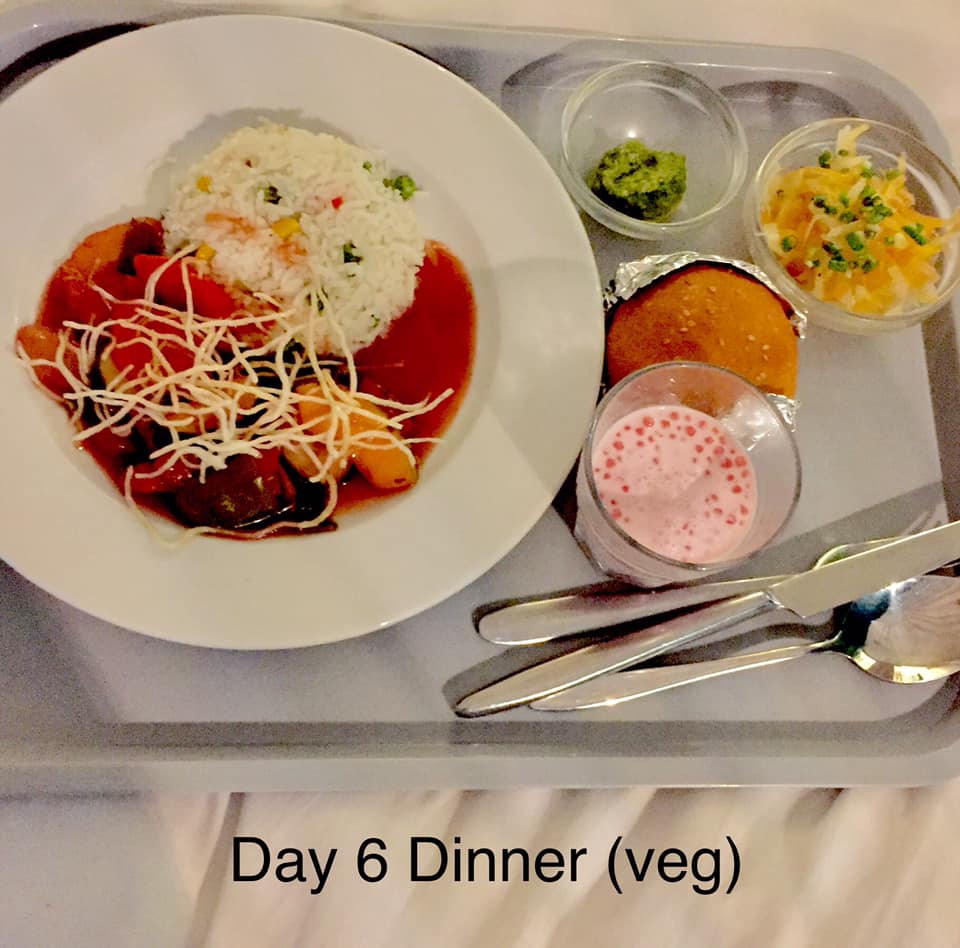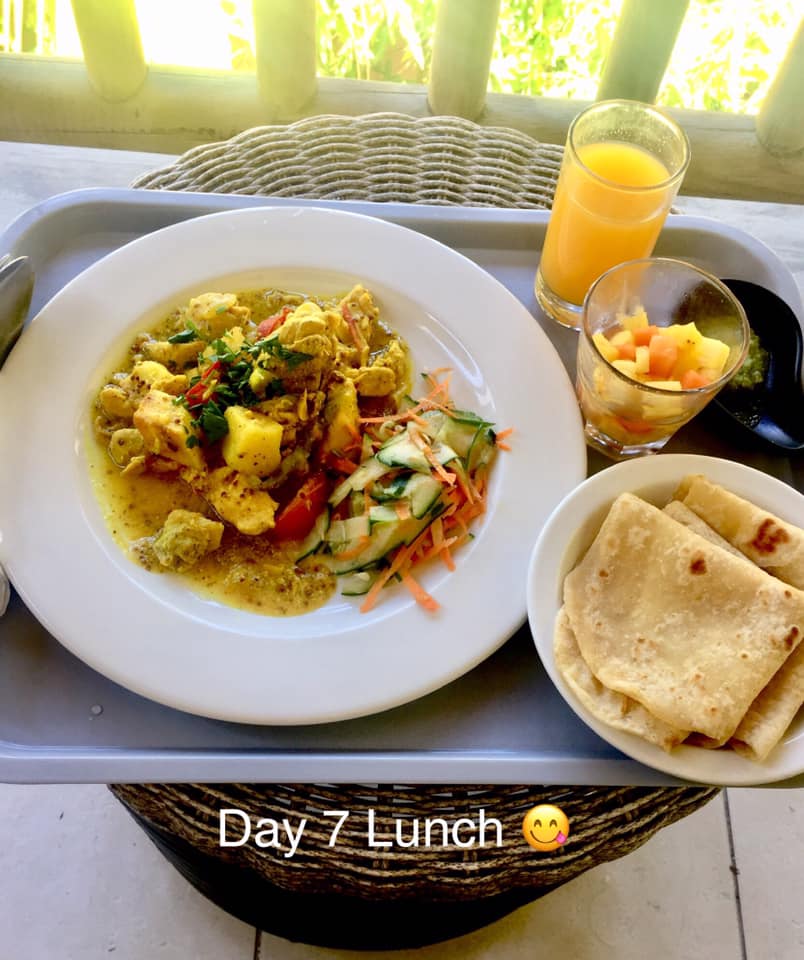 Allan D.